Take enterprise Platform-as-a-Service to the next level
With all the talk about running applications in the cloud, you may have noticed few enterprises putting real workloads on today's cloud platforms. Join our webinar to learn what the obstacles have been and how Red Hat can help you overcome them.


Cloud PaaS from the open source enterprise expert
Until now, there's been an absence of important enterprise capabilities provided by vendors who truly understand the cloud and the needs of enterprises.

In this webinar, Paul Cormier, Red Hat's president of Products and Technologies, lays out our vision and roadmap for enabling next-generation application development with an open hybrid cloud. You'll learn:
What is really needed in an enterprise-grade cloud platform.
Why only a vendor who truly understands both enterprise and cloud can help you.
How unique cloud capabilities from OpenShift by Red Hat and Red Hat JBoss® Middleware can help you achieve greater IT agility and competitiveness.
Join the live event:
Time zone converter
Tuesday, Sept. 24, 2013 | 15:00 UTC | 11 a.m. (New York) / 5 p.m. (Paris) / 8:30 p.m. (Mumbai)
Speaker:
Pau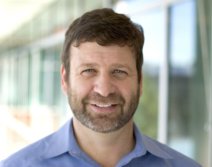 l Cormier, president, Products and Technologies, Red Hat

Paul Corm
ier leads Red Hat's technology and products organizations, including engineering, product management, and product marketing for Red Hat's technologies. He joined Red Hat in May 2001
as executive vice president, Engineering.

Paul's leadership and experience in enterprise technology has led to the introduction of Red Hat's acclaimed line of enterprise products, including Red Hat Enterprise Linux®, Red Ha
t JBoss Middleware, and OpenShift by Red Hat. He has been instrumental in forging tight partnerships with many leading technology companies.