Free Libre Open Source Lebanese Movement
Free software is simply software that respects our freedom — our freedom to learn and understand the software we are using. Free software is designed to free the user from restrictions put in place by proprietary software, and so using free software lets you join a global community of people who are making the political and ethical assertion of our rights to learn and to share what we learn with others.
Friday, January 29, 2016
Publié par

Pascal Fares
| link to this message :-> 10:15 PM
0 commentaires

Monday, January 18, 2016
original Open Broadcaster Software
is free and open source software for video recording and live streaming. Supported features include:
Encoding using H264 (x264) and AAC.
Support for Intel Quick Sync Video (QSV) and NVENC.
Unlimited number of scenes and sources.
Live RTMP streaming to Twitch, YouTube, DailyMotion, Hitbox and more.
File output to MP4 or FLV.
GPU-based game capture for high performance game streaming.
DirectShow capture device support (webcams, capture cards, etc).
Windows 8 high speed monitor capture support.
Bilinear or lanczos3 resampling.
OBS MultiPlatform
is a complete rewrite of the original OBS from the ground up, with the main goals of course being multiplatform support, a more thorough feature set, and a much more powerful API. A very early and simple release is currently available for Mac
.
OBS MultiPlatform will eventually support many of the advanced requested features not present in the original OBS, such as multiple stream outputs and scene previewing. It does not have these features in this release.
Publié par

Pascal Fares
| link to this message :-> 12:56 PM
0 commentaires

Friday, January 15, 2016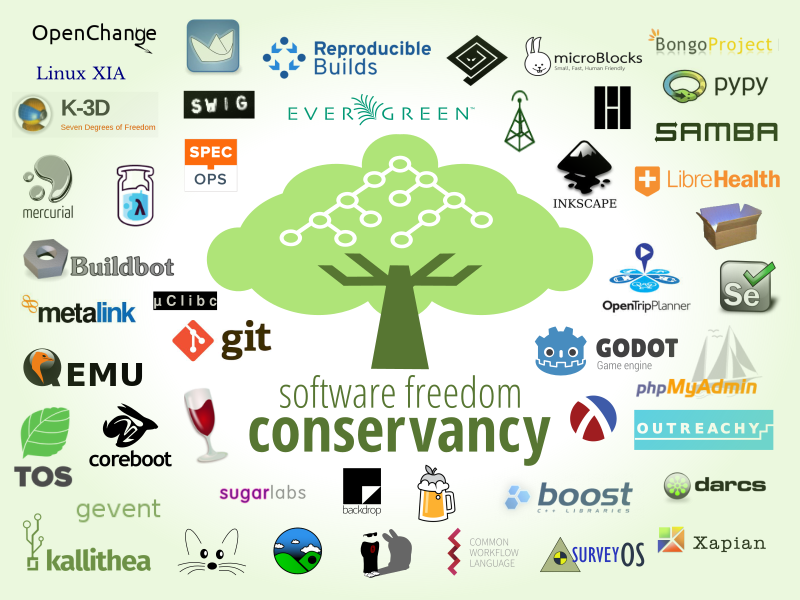 The world today is powered increasingly by Free Software. But what many people don't realize is how much support is needed to keep all of these projects free and open. The work that we do every day ensures the success and the continued freedom of the projects that the developers of our member projects dedicate themselves to. Projects like Git, Samba, Wine, BusyBox, QEMU, Inkscape, Selenium, and dozens more.
We are asking for you to
join us and become a Conservancy Supporter
but this is more than our usual annual fundraising appeal. As described in more detail below, after the events of 2015, we must substantially increase our individual support to be able to continue defending software freedom for our member projects and the entire free and open source software community. We need at least 750 of you to become annual Supporters just to continue our basic community services. We need 2,500 of you to become annual Supporters now to continue our work enforcing copyleft licenses. If you don't become a Supporter now, we will be forced to radically restructure and wind down a substantial portion of our operations.
Publié par

Pascal Fares
| link to this message :-> 9:30 AM
0 commentaires