Conservancy is continuing its shift towards being a Supporter-driven organization so we can focus on critical free software issues. Support our great member projects, stand up for the GPL, and make your voice heard in support of free software. We're counting on you. Donate today!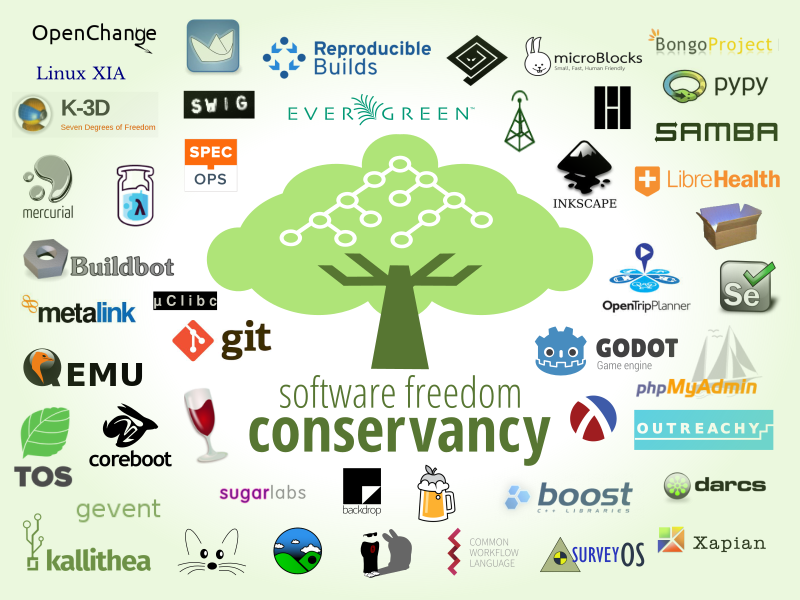 Software is critical to all of our infrastructure and as a society, we are deeply reliant on the software we use. Making sure our software is free and open assures that tomorrow we can still use those solutions we invest in today. Software freedom is fundamental — we need it in order to effectively solve our problems in the long term. While the world today is powered increasingly by free software, many people don't realize is how much support is needed to keep all of these projects free and open. The work that we do every day ensures the success and the continued freedom of the projects. Our developers dedicate themselves to improving our
member projects
, and we enable them to do that. This includes projects like Git, Samba, Wine, BusyBox, QEMU, Inkscape, Selenium, and dozens more.
We are asking for you to
join us as a Conservancy Supporter
. Last year, over 1,000 of you became annual Supporters, allowing us to continue our basic operations. We still need 2,500 (total) annual Supporters to continue our full range of operations through 2017. If you don't become a Supporter now, we will be forced to reduce our program activities going forward.